Regular price
Rs. 12,000.00
Regular price
Rs. 0.00
Sale price
Rs. 12,000.00
Unit price
per
Sale
Sold out
This Learning Tower can be used in two positions. One position is as a step stool and the other as desk and chair.
Features
This Learning Tower in step stool position is the tallest available in the Indian market at 36 inches specifically designed with standard Indian kitchens in mind
No other design in India has so far used this area for easy in and easy out. This have to particularly lift young ones to sit and let them out. The independence gets stolen for the crawlers. The hassle free space behind the desk can also be easily accessed by the kids by their own to get in and out
The ergonomic whales fins, mouth and eyes and width of the ply were not just for the design, it is to help the parents to flip between the step stool and the learning desk and in climbing and holding
The tower in standing position is adjustable to three heights
Easy assembly and disassembly using D-nuts and bolts ensuring stability and sturdiness
Learning tower is a great tool to explore the abilities and test movements in toddlers who are just starting to grow independent. Practical life activities are a core to Montessori principles and what's a more ideal space than one's own kitchen to learn them.
As a step stool
Tower as a step stool can be used for climbing up to a kitchen counter. It provides the early independence for toddlers who love to be kitchen help and accompany parents and assist them in chores in the kitchen. The tower can also be used to help kids brush their teeth, wash their hands and designed in such a way to provide maximum safety and also adjustable according to the height of the baby. A simple reference to help access height would be; If your kid's bellybutton comes above the top of the sides, then you should lower the standing plate according to the height. Unlike a regular stool where there is danger of falling, this toddler tower is safe and you can leave your little one unattended for the brief moments when your hands are full in cooking, baking, cutting vegetables etc. all the while engaging the kid in the captivating activity of helping you in some of the tasks. Best used when started at a young age around 10 months when the child starts to stand with support. We can observe incremental development in usage of the tower and it grows along with the child's growth. As a tower it can be used until the toddler finds it comfortable usually around 6 years. As a desk and chair it can be used for a longer time even up to 10 years for various activities as listed above and more.
As a desk and chair
Learning tower serves as a beautiful option of dining as well as play space. Uninterrupted desk space spanning up to 20 inches without any hinges or bolts in between is ideal for multiple usages for a toddler. We have comfortable back rest to give the little one rest to their every busy back muscles This desk can be so comfortably used as the kid's own
Dining space
Reading space
Painting area
Laptop holder for online classes with adequate space to spread other essentials
Play area
Pretend play space And anything else the kid chooses to put it to best use
Learning tower being used as a child's own space for performing exercises, flex their muscles, use it as their kitchen and so on. Discovery of new ways in which toddler will play around this design left to interpretation and quiz of all adults.
Specifications
Brand

WoodBee Toys


Model No

WB-F-LRNTWR

Age Group

15 Months Above

Product Type

Learning Tower

Material

High-Quality Beech wood

Weight

14 Kg


Color

Multi-color

Dimensions

91 x 46 x 46 cm
(packing dimension 96*48*12)

Content

1 Unit

What is in the box?

Learning Tower

Country of Manufacture

India
Share
View full details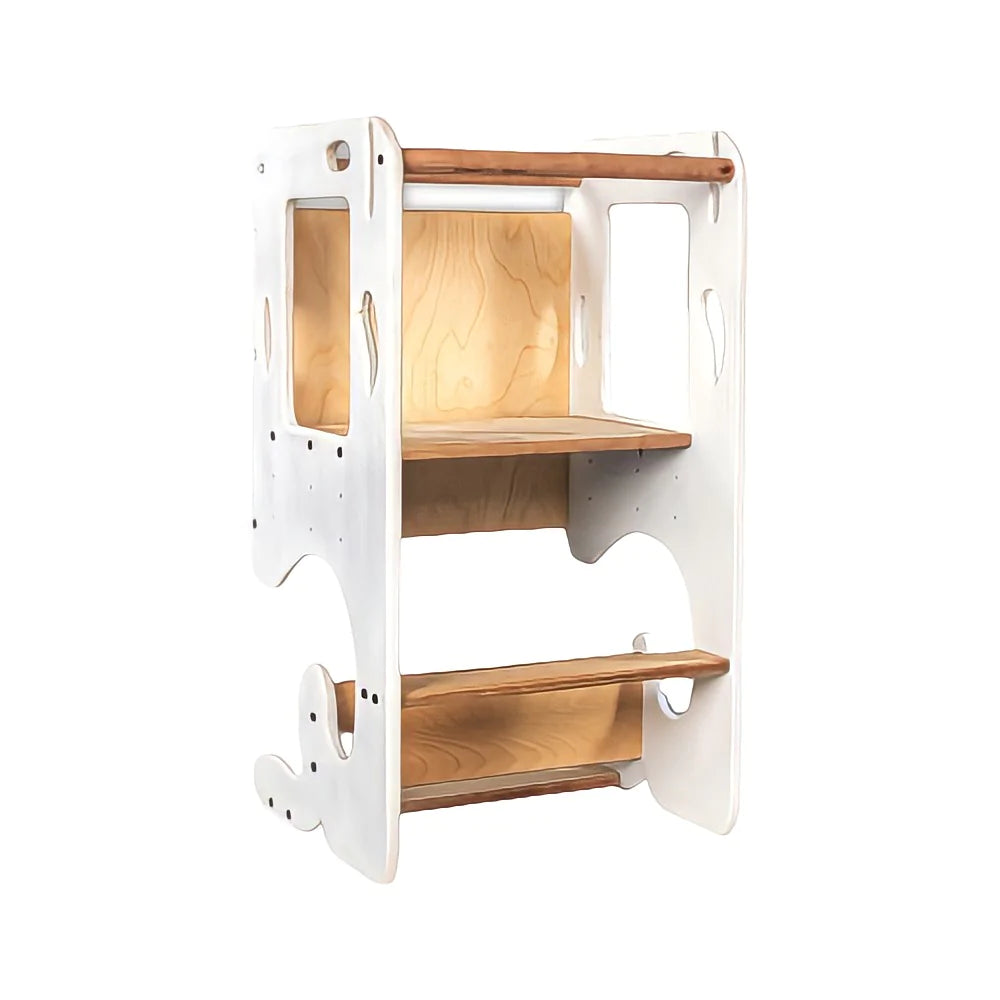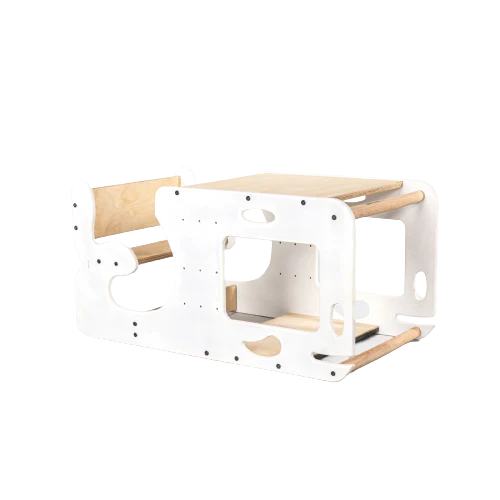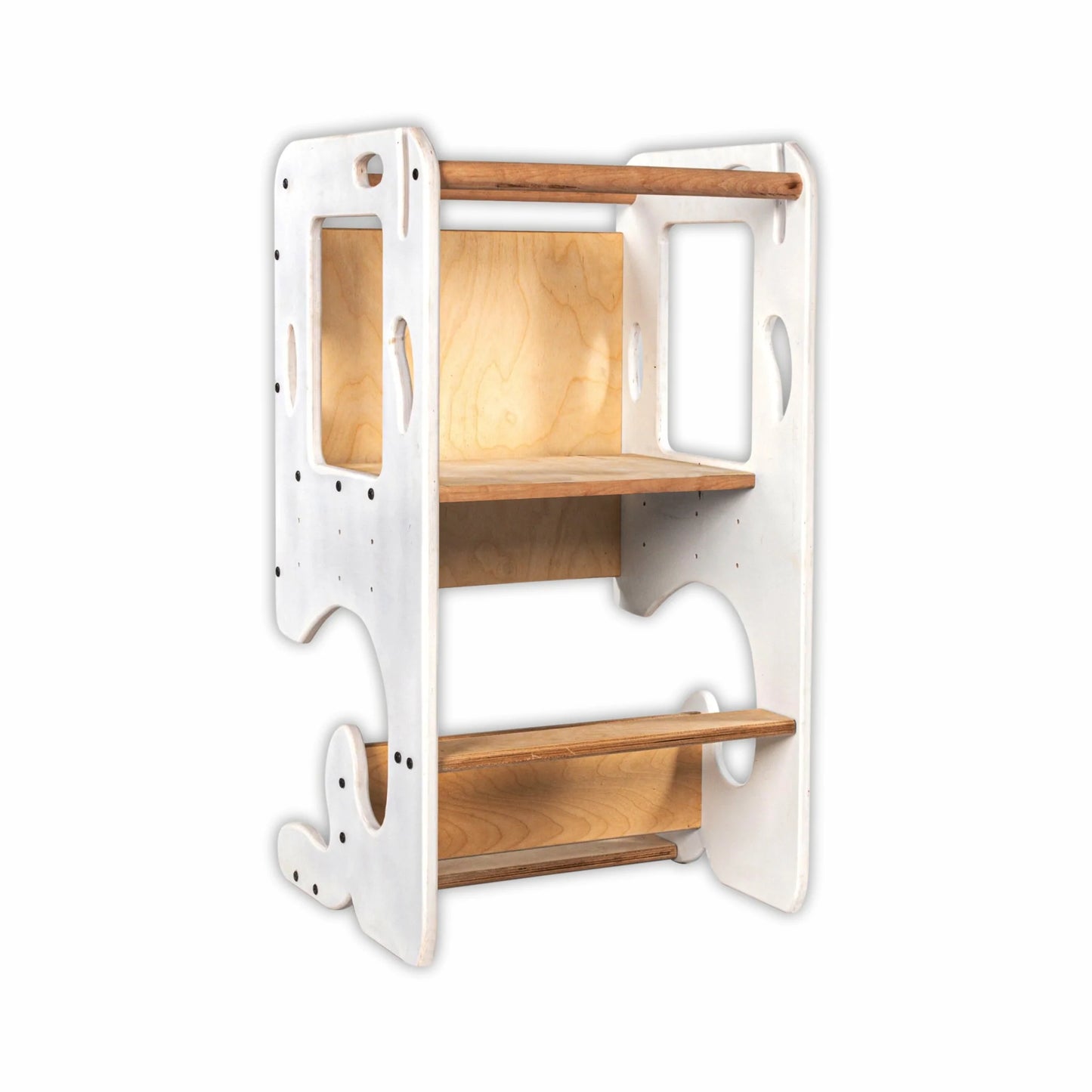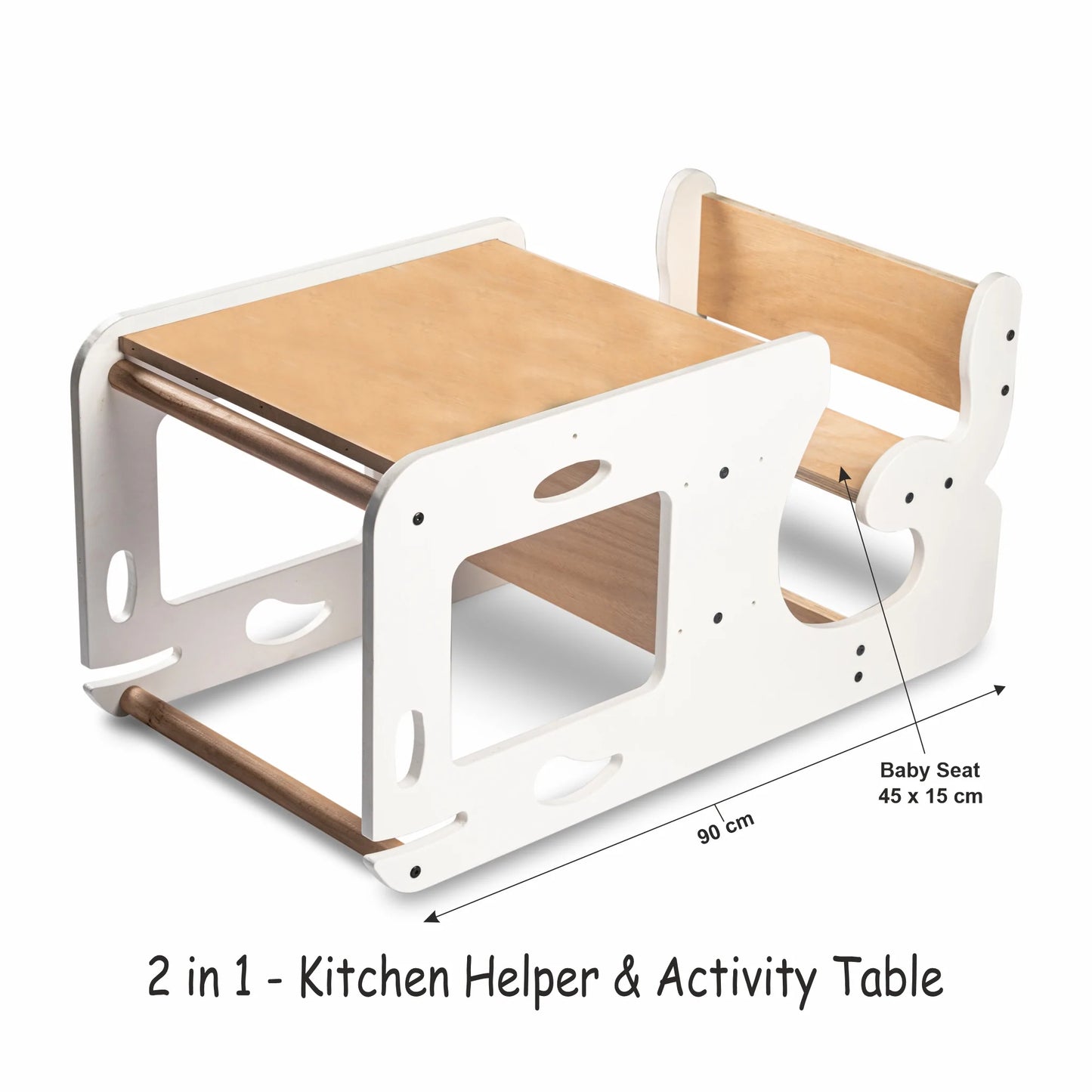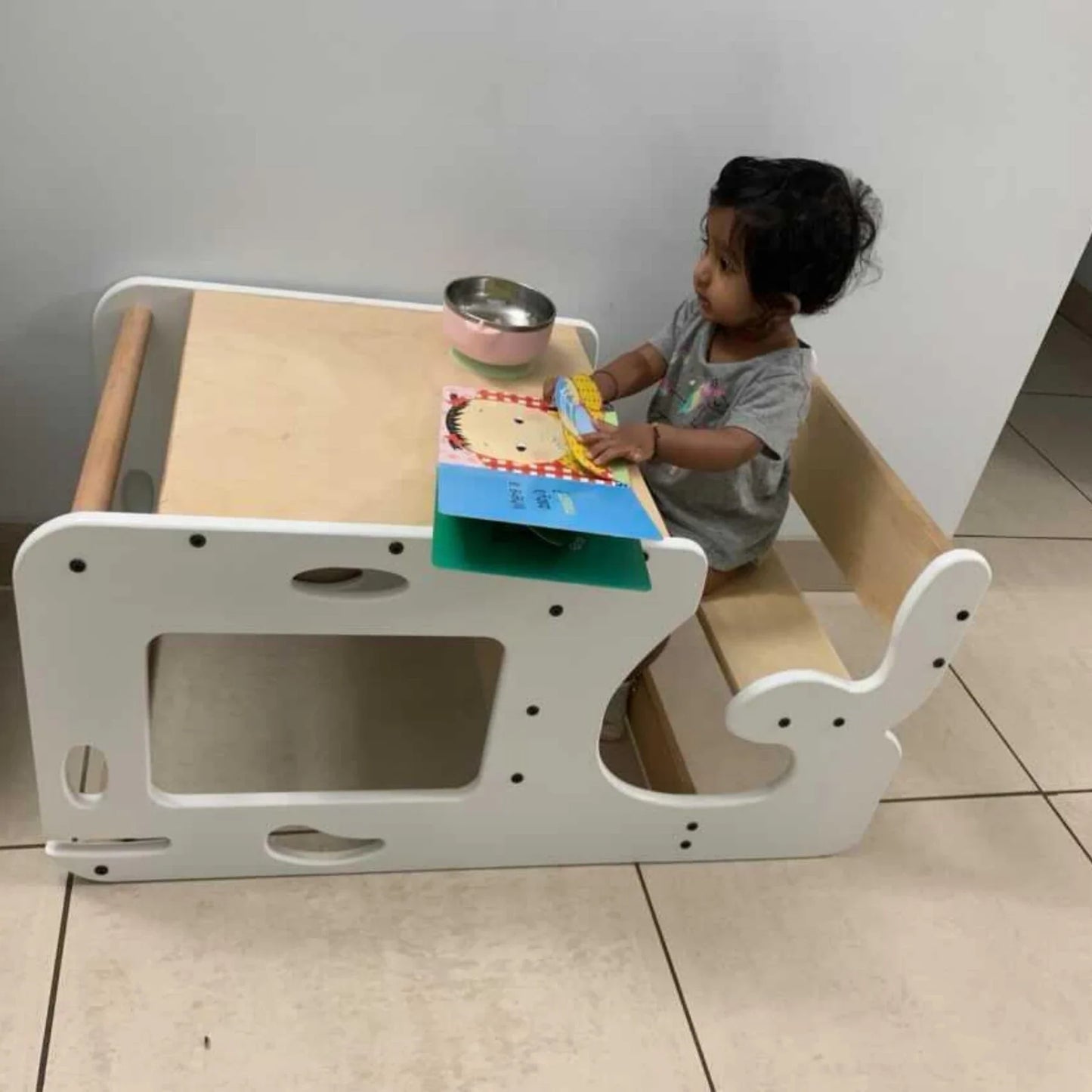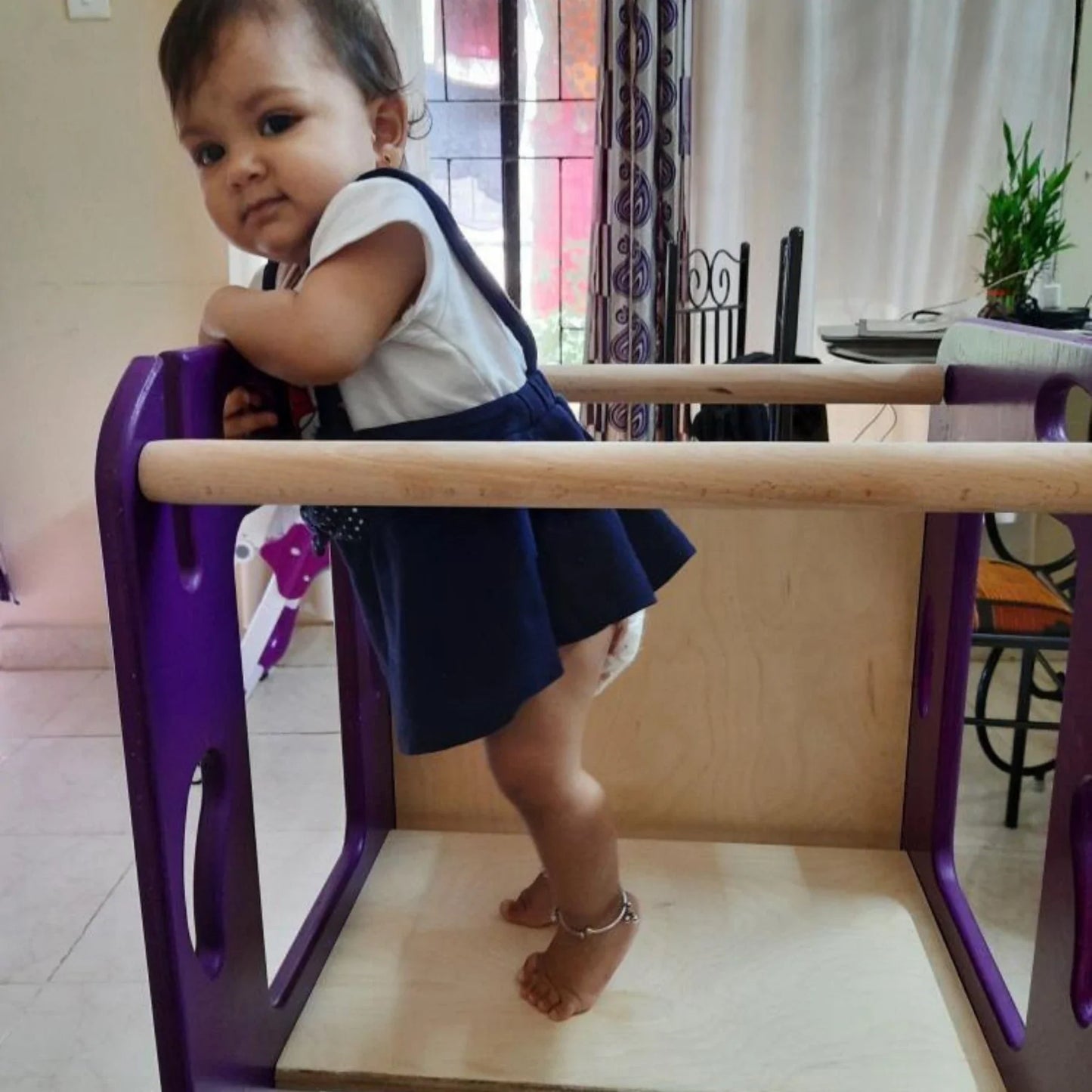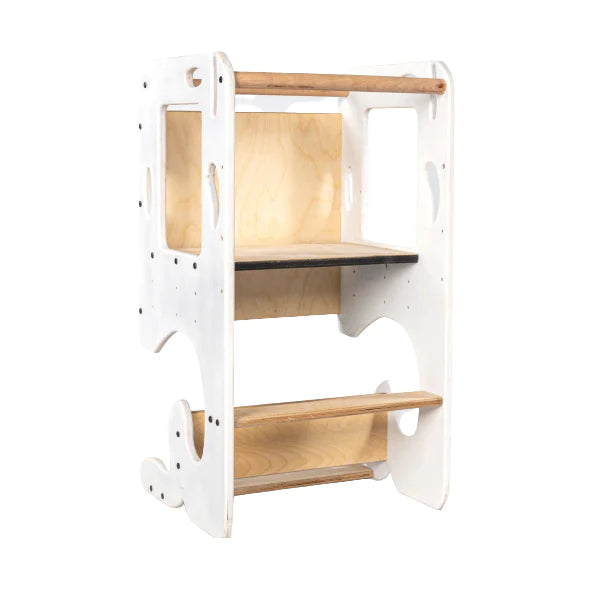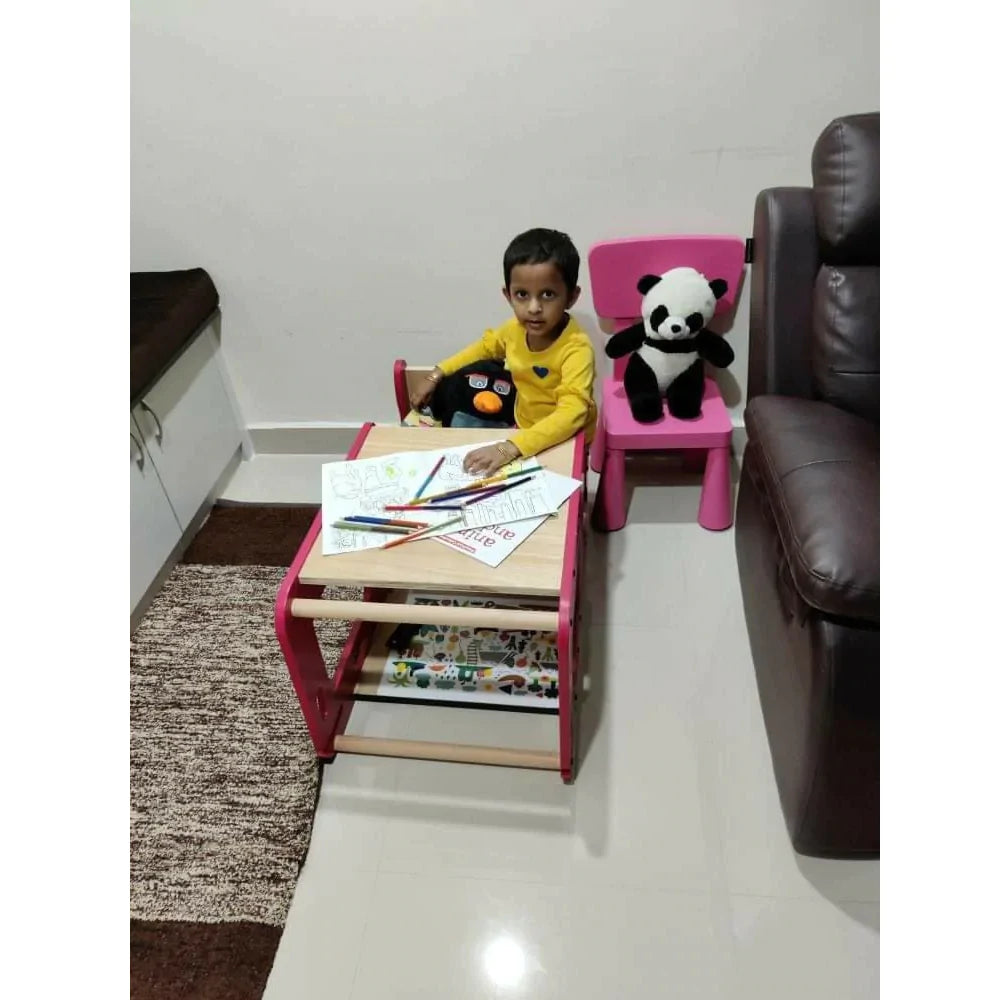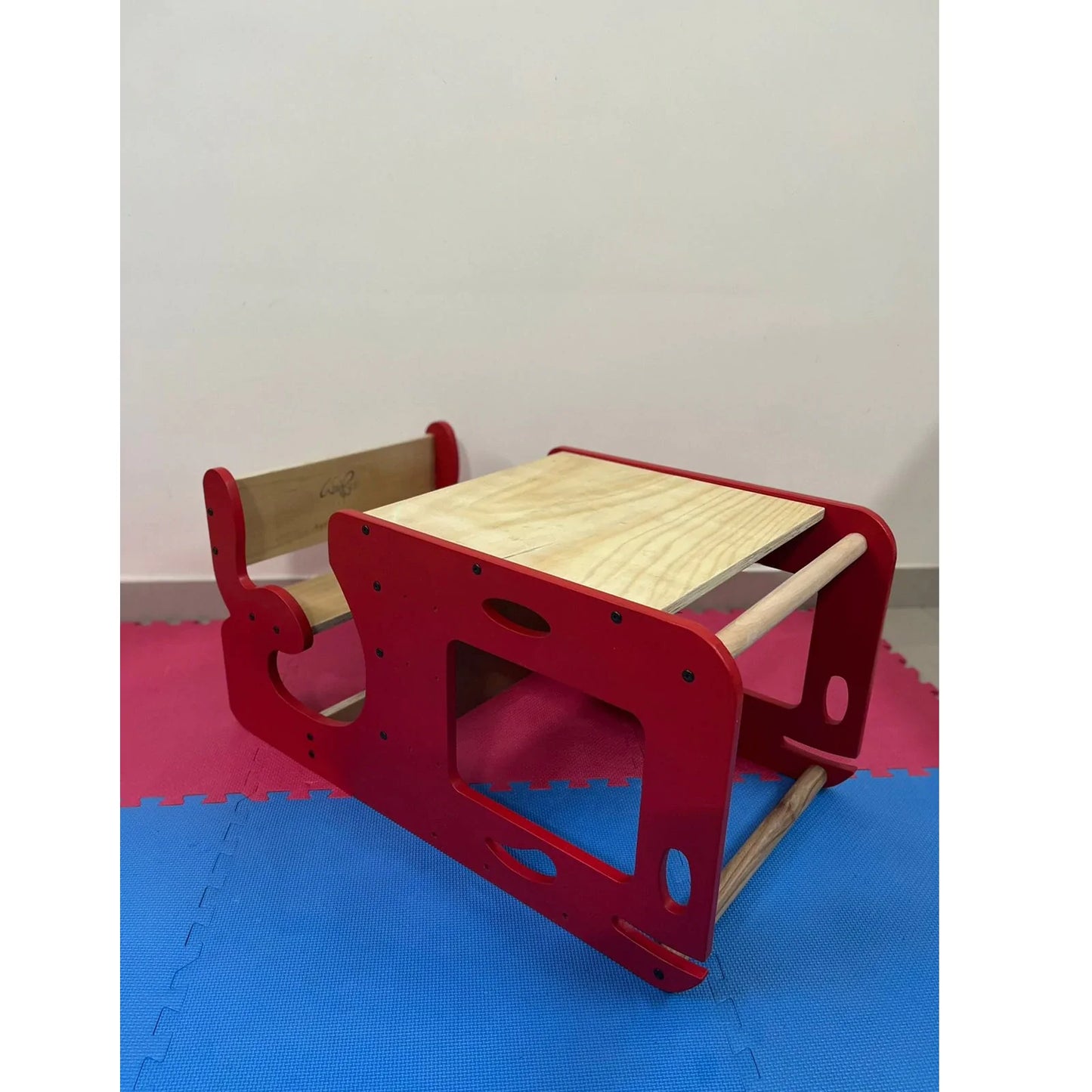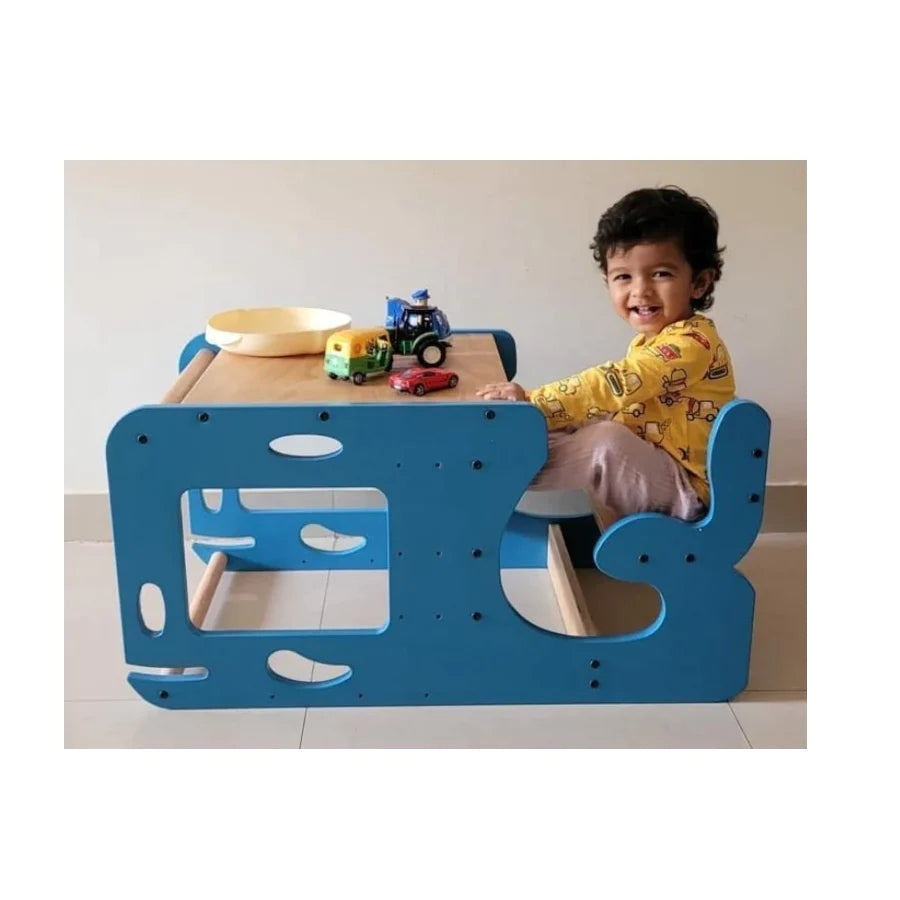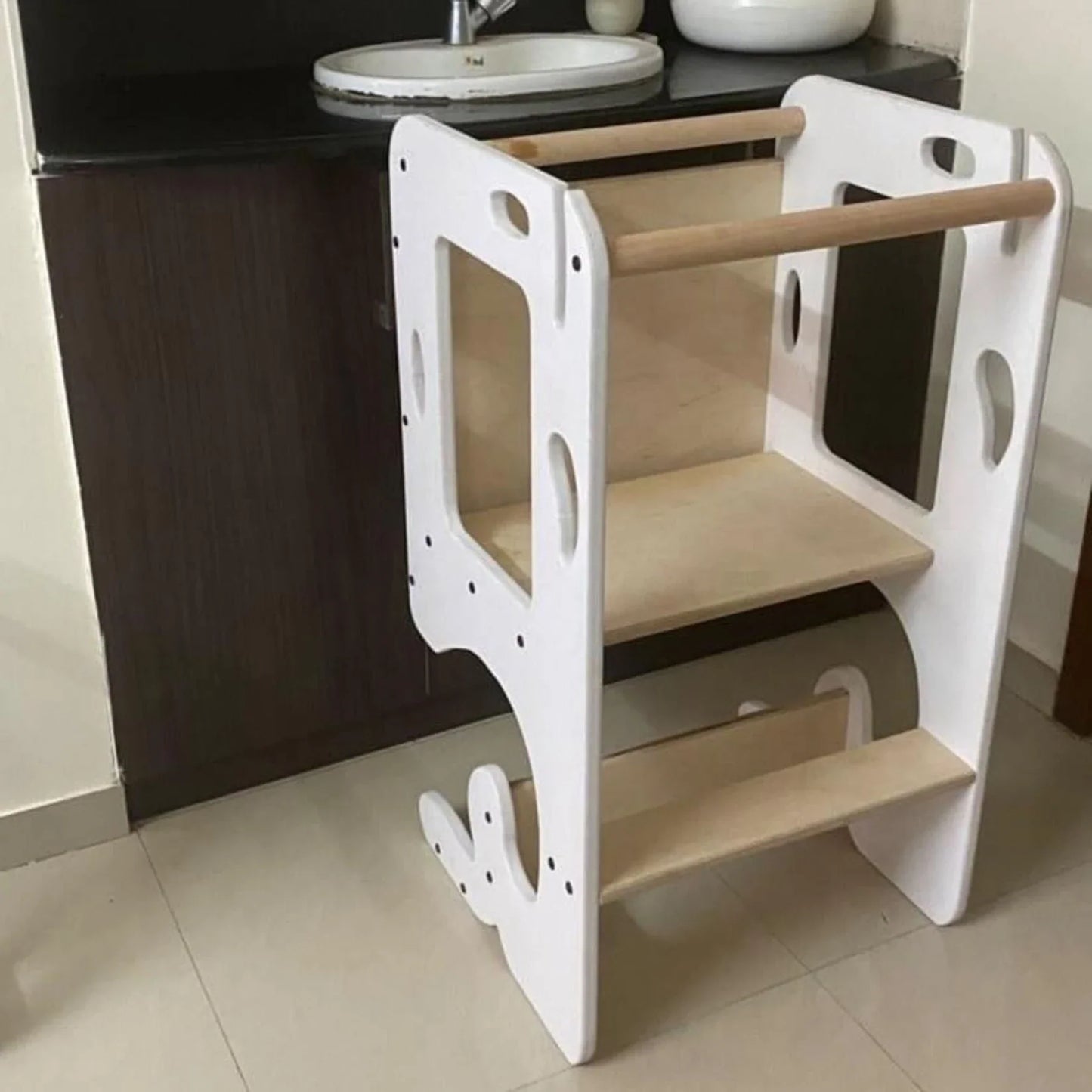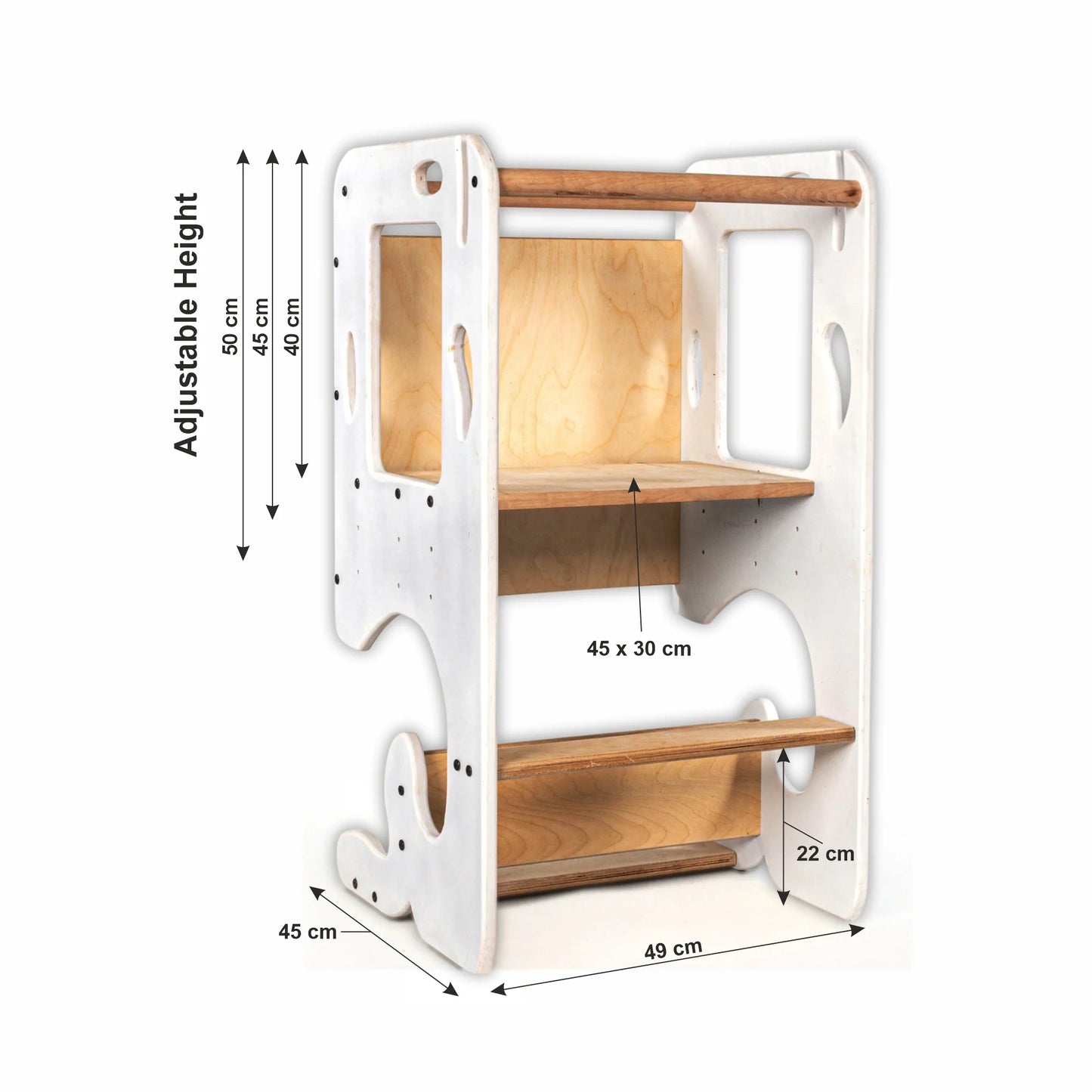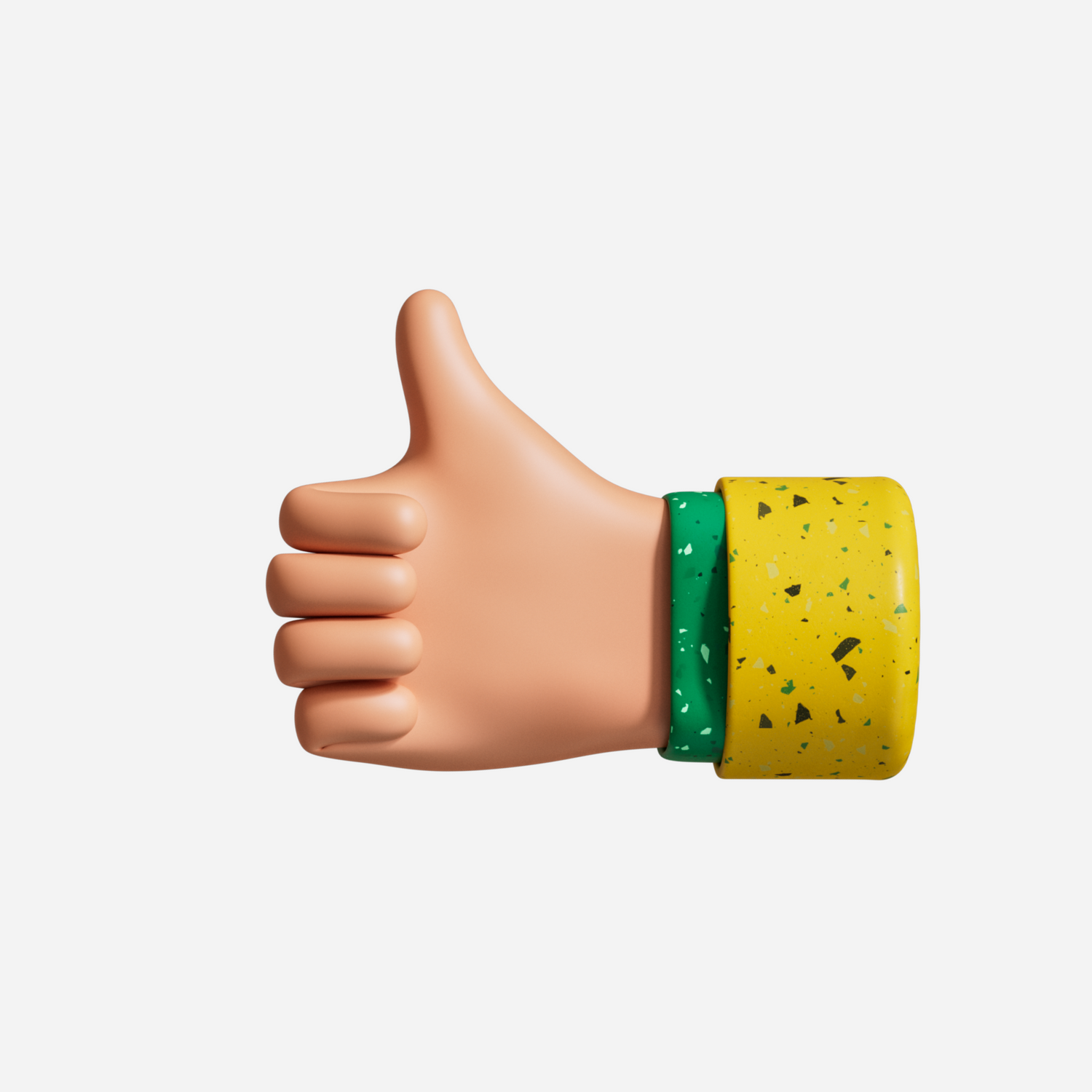 100% Original Products
Products on our curated toy store are sourced direct from origin manufacturers and No third party sellers or middlemens are involved.
Trusted Toy Store

We bring Safe, Authetntic Quality Toys for Your Kids. Your Payments are secured and We are Reliable.

Free Shipping

PAN India Free Shipping with No additional Cost for the Joy of Toys that we wish your Kids to Enjoy.